Bulletin Board
We will be closed on Labor Day!
Special Offers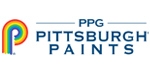 Buy now and save up to $80 on select products (Limit 10 Gallons) MAIL-IN REBATE: Save $8 Per Gallon on Manor Hall Timeless & Manor Hall Interior & Exterior Paints Save $3 Per Gallon on Wallhide Interior Paints, Sun Proof Paints & Stains, PPG Pure Performance Paints & Primers, PPG Floor & Porch Enamels, and PPG Seal Grip Primers You don't want to miss this chance to save!
Valid 8/27 - 9/21/2014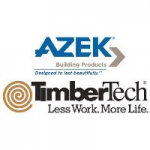 Let Azek® & TimberTech® help make your deck surface utterly smooth!
Valid 7/14 - 9/30/2014
Expert Articles & Advice
August 15, 2014
One of the advantages of having old windows in your house is that for most problems, a simple repair job is all that you need.
August 1, 2014
You take the good with the bad. A fact of life that is all too true in relation to summer weather. While Mother Nature can spoil us with her bright sunny days and warm breezes, she still manages to let us know who's in charge now and then.
Humphrey's Videos
Beach Paint pro res
Beach Paint pro res 
More Videos brought to you by Humphrey's Building Supply!