Bulletin Board
Now stocking Premium Studs! Available in 2x4 92-5/8"; 2x4 96"; 2x6 92-5/8"; 2x6 96" - Stop in and stock up today!
Special Offers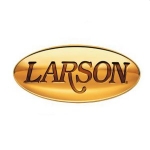 Be wise and weatherise! Larson Storm Door Fall Sale.
Valid 10/01 - 10/31/2014
Expert Articles & Advice
October 15, 2014
Window sills take quite a beating. Constant exposure to the sun, rain and ice can take a toll, especially when water finds its way beneath the layer of paint and caulk. Ongoing exposure to moisture can cause the sill to rot, a process that only gets worse over time.
October 1, 2014
Since October is Fire Safety Month, it seems like the appropriate time to go over what you can do in regards to fire safety in your home. According to the CDC, deaths from fires and burns are still the third leading cause of fatal home injuries. Of these deaths, 70% are due to smoke inhalation.
Humphrey's Videos
Beach Paint pro res
Beach Paint pro res 
More Videos brought to you by Humphrey's Building Supply!